AlgaeCal Brand Refresh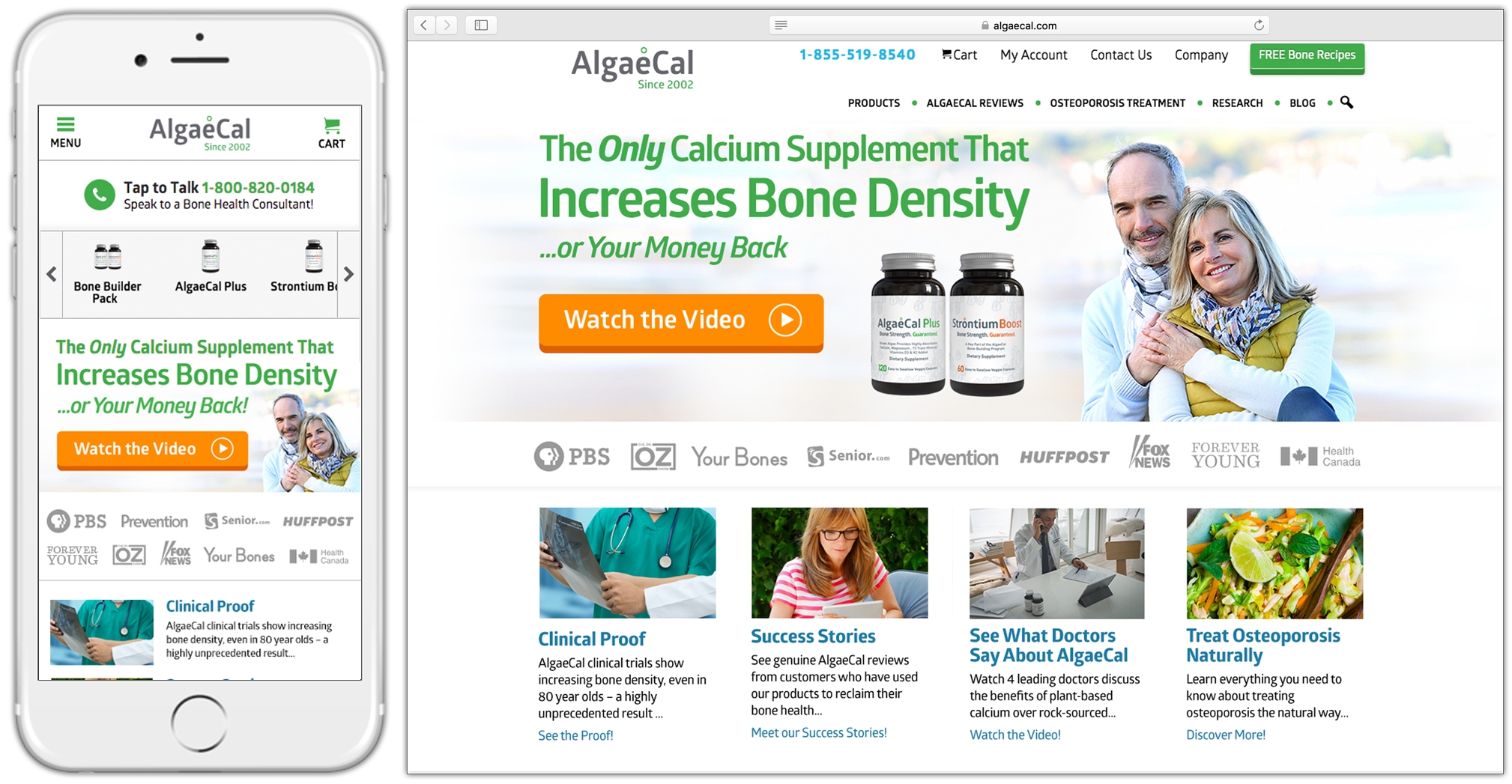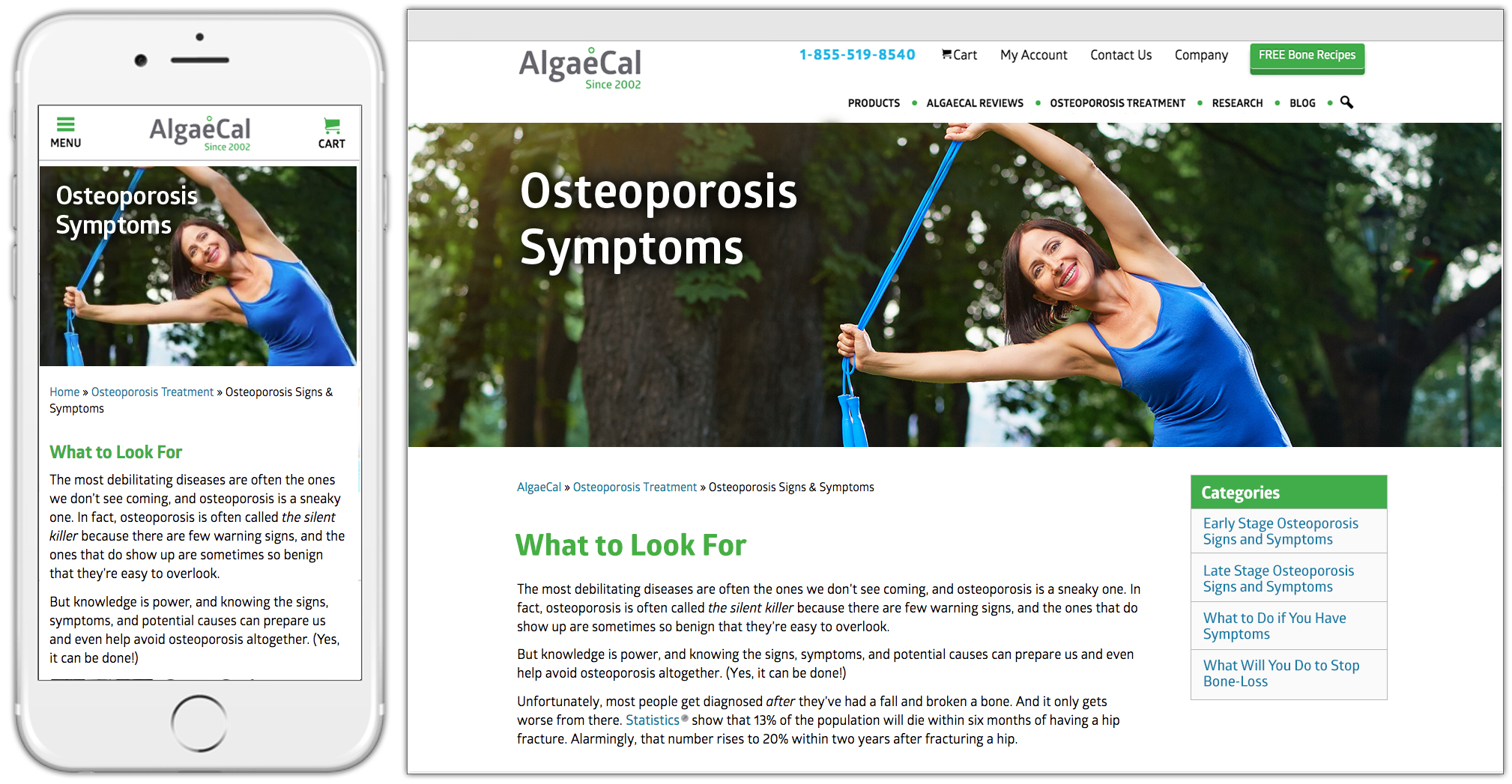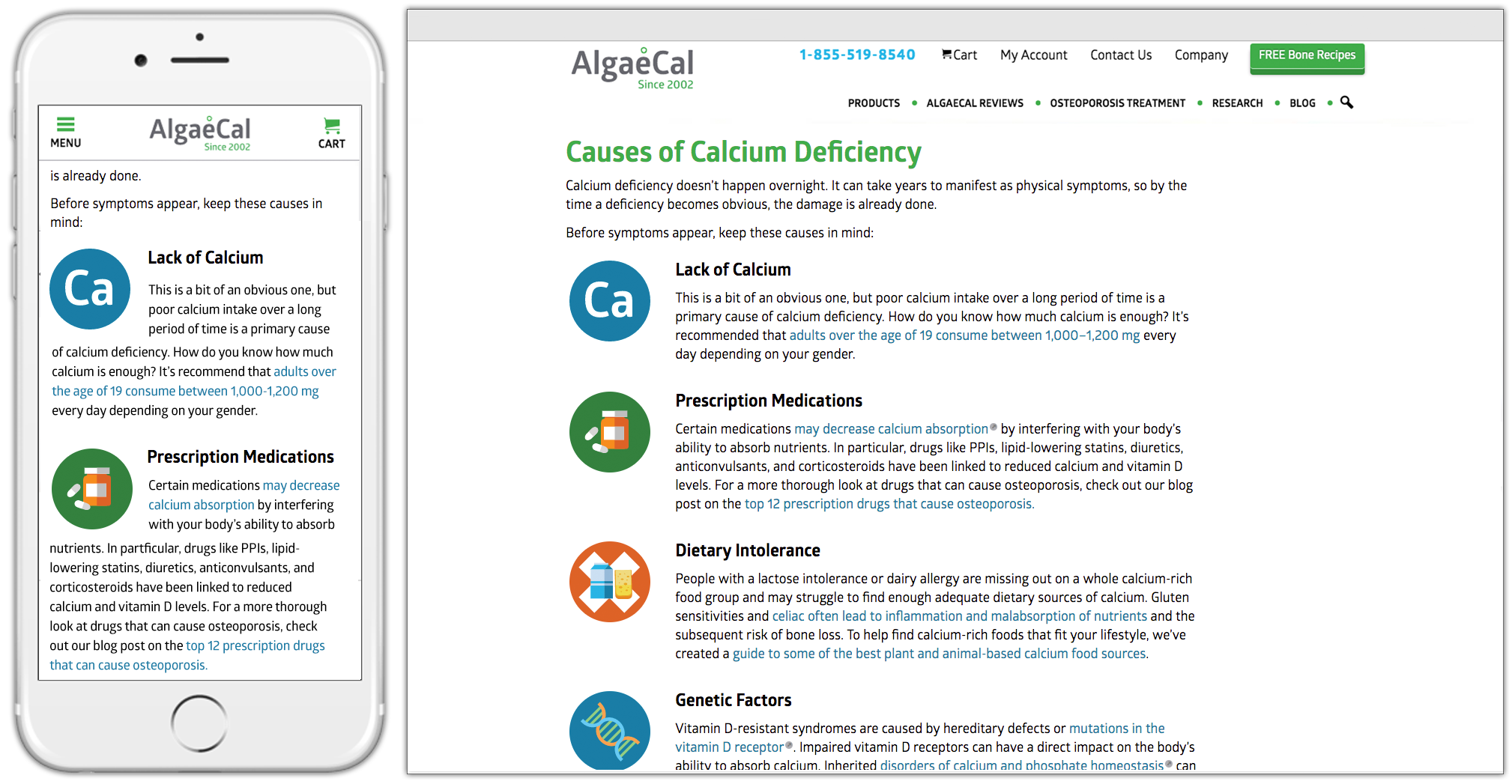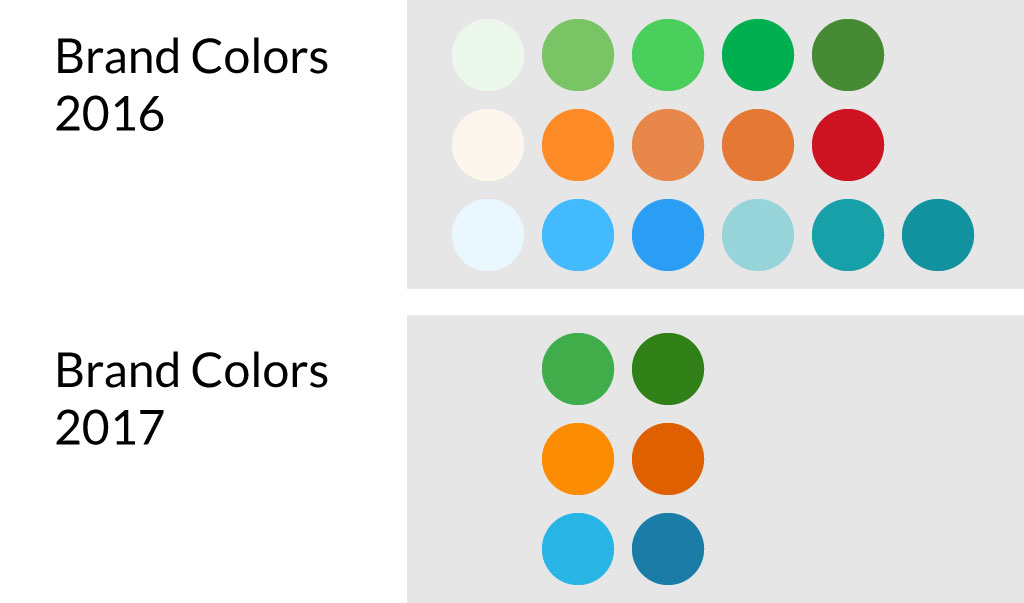 THE CLIENT
AlgaeCal sells clinically-proven nautral health supplements that increase bone density to let older women maintain their active lives.
THE PROBLEM
AlgaeCal had no consistent designer when I joined the team so their site was a jumble of mismatched ideas, color schemes, and icon styles. Aside from occasional photos, the blog content was mostly just pages of dense text. They wanted a friendly, fun to read, and organized website that would showcase their blog content and sell their products.
MY ROLE
As the senior designer, I consolidated the various style guides into one consistent book, and mocked up new layouts for the website and sales pages. I worked with marketers, project managers, developers, copy-writers, and a videographer.
THE SOLUTION
On the main website, the brand's promise to customers is the foremost headline on the homepage. Throughout the branding, I used photography of active, mature women and their loved ones enjoying nature to illustrate conquering the fear of bone fractures. For our older demographic who often prefers to watch a video rather than read, we often emphasized video presentations to explain ideas. To make text more readable for older eyes, I used larger-sized, higher-contrast typography and broke up large blocks of text with colorful icons and illustrations. Interactive features like CTA links were made more obvious with big, 3D-style buttons. Consolidating the colors to a more minimal palette solidified the brand. I used only 3 colors, each with a darker shade for buttons, background colors, etc. Bright, bold colors added contrast to the text and friendliness to the tone. Strategy was largely based around content marketing — Awareness of the products came from awareness of the brand, which meant creating social media content about nutrition, exercise, and scientific studies. On the main website, we brought our most popular blog articles above the fold to showcase our content and interest potential customers. To help build trust in our lesser-known company, we added a credibility section with familiar media outlets in which the products have been featured. We also added "Since 2002" to the logo. As the company grew and became more reputable, we began to look for a different strategy. See my
AlgaeCal Homepage Redesign
project for more details on our next phase.